encoding="UTF-8">
Only from Sleep Number > > > ONE DAY AFTER SENATOR JOE MANCHIN MET WITH THE TEXAS DEMOCRATS, WHO FLED THEIR STATE TO BLOCK THE VOTER SUPPRESSION BILL IN TEXAS BEING PROPOSED BY REPUBLICANS THE ONES WHO ARE BEGGING CONGRESS TO ACT. We HAVE SOME ACTION JOE MANCHIN APPARENTLY HEADED TO TEXAS, NOT FOR THE WHOLE VOTING RIGHTS THING. Instead, THE TEXAS TRIBUNE REPORTED THAT SENATOR JOE MANCHIN KEY HOLDOUT ON FEDERAL PROTECTIONS, OR AT LEAST ENDING THE FILIBUSTER TO GET THEM, IS COMING TO TEXAS FOR A FUNDRAISER HOSTED BY SEVERAL GOP DONORS, HOSTED BY SEVERAL GOP DONORS.
Joining ME NOW, THE FORMER MAYOR JULIAN CASTRO. Obviously POLITICIANS GO TO ODD PLACES TO RAISE MONEY BUT THERES SOMETHING IRONIC ABOUT THIS. What IS YOUR REACTION? > >? This IS ONE OF THOSE THINGS THAT YOU JUST SHAKE YOUR HEAD. I MEAN WHY IN THE WORLD IS JOE MANCHIN COMING TO TEXAS, WHEN HE HAS TEXAS DEMOCRATS UP THERE IN D
C. BEGGING HIM ASKING HIM TO PUT MORE EFFORT INTO FINDING A SOLUTION, WHETHER IT IS ON THE FILIBUSTER OR SOME SORT OF VOTING RIGHTS, LEGISLATION AND HES. The HOLD-OUT RIGHT NOW PREVENTING THE PROTECTION OF VOTING RIGHTS, ESPECIALLY FOR COMMUNITIES OF COLOR.
If YOU ARE GOING TO COME TO TEXAS, I WISH YOU WERE COMING TO TEXAS TO LISTEN TO SO MANY PEOPLE WHO EITHER HAVE BEEN, OR WILL BE IMPACTED BY THESE TYPES OF VOTER SUPPRESSION BILLS THAT REPUBLICANS ARE PUTTING THROUGH, BECAUSE THERE ARE SO MANY STORIES TO HEAR. Instead OF THAT, HE IS GOING TO BE AT A HIGH-PRICED FUNDRAISER BY A BUNCH OF OIL AND GAS EXECUTIVES. It IS A TERRIBLE LOOK FOR JOE MANCHIN
I THINK IT SENDS THE WRONG SIGNAL NOT ONLY TO THOSE TEXAS DEMOCRATS WHO ARE FIGHTING HARD FOR FEDERAL LEGISLATION AND TO STOP THE TEXAS LEGISLATION. It SENDS THE WRONG MESSAGE ABOUT WHAT DEMOCRATS SHOULD BE ABOUT.
> > YEAH. We SHOULD NOTE YOU JUST SAID SOMETHING ALSO IMPORTANT HERE, I THINK SUBSTANTIVELY RIGHT NOW WE HAVE THE HUGE RECONCILIATION PACKAGE. The BIG INFRASTRUCTURE BILL THERES A QUESTION ABOUT HOW AGGRESSIVE IT WILL BE IN THE CLIMATE ASPECTS, AND HERE YOU HAVE WHAT WOULD BE THE 50th VOTE FOR THIS AS " THE TEXAS TRIBUNE" REPORTS. The HOST COMMITTEE INCLUDES TITANS OF THE TEXAS OIL AND GAS INDUSTRY.
Some OF THESE DONORS MADE OCCASIONAL CONTRIBUTIONS TO DEMOCRATS WHO ARE EITHER MODERATE OR SERVE ON COMMITTEES. With OVERSIGHT OF THE ENERGY SECTOR. Gives YOU A LITTLE WINDOW INTO WHAT THE SORT OF CLIMATE HAWK FORCES ARE UP AGAINST > >? Oh IT DOES, I MEAN MANCHIN. Is THERE CHAIRING THE ENERGY AND NATURAL RESOURCES COMMITTEE IN THE SENATE? The LETTER THAT WENT OUT THE FUNDRAISING LETTER SAID THAT JOE MANCHIN HAS BEEN A GOOD FRIEND OF THE INDUSTRY, SINCE HE WAS GOVERNOR OF WEST VIRGINIA AND IM SURE IT IS GOING TO GET A LOT OF BUY IN FROM OIL AND GAS EXECUTIVES.
The WAY THAT THIS TIES INTO THE VOTING RIGHTS, PART OF IT IS, I BET WHAT THEYRE TELLING JOE MANCHIN AT THIS HIGH-PRICED FUND-RAISER IS HEY. Look SENATOR. You REALLY ARE THE REASONABLE GUY HERE IN THE SENATE, YOURE THE ONLY THING HOLDING BACK THE WORLD FROM AOC AND THE SOCIALISTS AND X Y AND Z, > >, RIGHT, >, >, THEYRE, GOING TO BUTTER HIM UP AND MAKE HIM THINK HEY. You GOT TO HOLD THE LINE, POLITICIANS TEND TO ZWROEFROVERL TO PEOPLE, GIVING THEM THOUSANDS AND THOUSANDS OF DOLLARS. We ALL KNOW THAT WE HAVE SEEN IT MANY TIMES.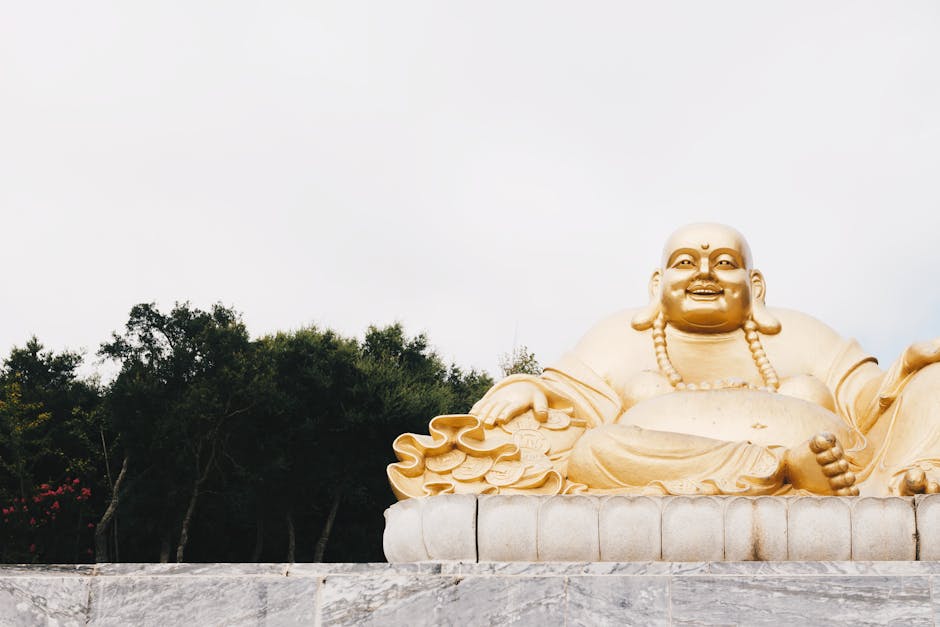 This COULDNT COME AS A WORSE TIME FOR THOSE WHO CARE ABOUT HAVING SUBSTANTIVE LEGISLATION THAT ADDRESSES CLIMATE CHANGE OR LEGISLATION THAT PROTECTS VOTING RIGHTS, > >. It ALSO SORT OF POINTS TO THE DIFFICULTY THAT THE DEMOCRATS HAVE RIGHT, BECAUSE THE SENATE IS IN THE CURRENT GEOGRAPHIC DEMOGRAPHIC CONFIGURATION OF THE DEMOCRATIC COALITION. The SENATE TILTS TOWARDS REPUBLICANS JOE MANCHIN, IS A BIT OF A UNICORN IN THAT HE IS ABLE TO GET REELECTED IN A STATE. Donald TRUMP WON BY 30 POINTS.
Theres NO WAY AROUND BEING DEPENDENT ON SENATORS REPRESENTING STATES WHOSE MEDIAN VOTER IS WELL TO THE RIGHT OF THE CENTER OF THE DEMOCRATIC CAUCUS.
> >, NO THATS, TRUE LOOK. I MEAN YOU ALSO HAVE TO GIVE JOE MANCHIN THE CREDIT THAT HE DESERVES ON A LOT OF VOTES THAT HAVE — THAT TAKE PLACE DAY IN AND DAY OUT WHERE HE DOES SIDE WITH DEMOCRATS. And WOULD WE RATHER HAVE JOE MANCHIN THERE THAN A REPUBLICAN WHO IS GOING TO BE VOTING WITH ALL OF THE REPUBLICANS, OF COURSE? At THE SAME TIME, THE DANGER, ESPECIALLY WHEN IT COMES TO TISH OF VOTING RIGHTS, IS, IF YOU ALLOW THIS POINT, SHAVING OUT THERE IN STATE AFTER STATE, INCLUDING MY HOME STATE OF TEXAS, THEN THE JOE MANCHINS ARE NOT GOING TO BE THERE ANYMORE.
Not ONLY THAT YOU ARE GOING TO LOSE PLACES LIKE GEORGIA AND ARIZONA THAT WERE HARD, HARD FOUGHT AND BARELY WON. > > FINAL QUESTION FOR YOU ON SOME LATE-BREAKING NEWS TODAY:
A FEDERAL DISTRICT JUDGE IN YOUR STATE OF TEXAS APPOINTEE OF GEORGE W. BUSH HAS ESSENTIALLY RULED THAT THE DACA PROTECTIONS ISSUED BY THE OBAMA ADMINISTRATION ALL THE WAY BACK, I BELIEVE IN 2012, ARE ESSENTIALLY UNLAWFUL. He HAS NOT SUSPENDED DACA PER SE, BUT HE HAS ISSUED. I UNDERSTAND AN INJUNCTION FOR ANY FURTHER APPLICATIONS.
This IS FOR PEOPLE WHO ARE BROUGHT TO THE UNITED STATES AS CHILDREN AS MINORS, WHO CAN APPLY FOR SORT OF PROTECTED STATUS. It IS NOT FULL CITIZENSHIP, BUT IT DOES GIVE THEM A SORT OF PATH TO CITIZENSHIP. I HAVE TO IMAGINE IT IS BRUTAL FOR ALL OF THE FOLKS SUBJECT TO THIS, BECAUSE IT JUST CREATES MORE TENSION, PRESSURE AND UNCERTAINTY. Your REACTION TO THAT RULING > >. It IS A GUT PUNCH,
It JUST CREATES THAT UNCERTAINTY THAT FEELING IN THE STOMACH, FOR SO MANY FAMILIES WHO HAVE SOMEBODY ON DACA
As YOU SAID, IT DOESNT AFFECT PEOPLE CURRENTLY ON DACA, BUT IT DOES PUT A PAUSE ON NEW APPLICATIONS BEING APPROVED. Just TO GIVE YOU A SENSE. Chris. Since JANUARY 50,000, PEOPLE HAVE APPLIED FOR DACA > > WOW, > >. It IS NOT A SMALL NUMBER.
On TOP OF THAT, YOU KNOW THE BIDEN ADMINISTRATION IS ENTERING VERY DEEP AND TREACHEROUS POLITICAL WATERS ON IMMIGRATION. This IS A PRESIDENT THAT CAME IN SAYING WERE NOT GOING TO MAKE. The MISTAKE OF THE PAST OF 2009 WERE ACTUALLY GOING TO GET SOMETHING DONE ON IMMIGRATION. So FAR, MOSTLY WHAT HE HAS DONE HAS BEEN NOT DONALD TRUMP WHEN IT COMES TO SOMETHING LIKE RELATIVELY LOW-HANGING: FRUIT, EVEN DACA THERES, NOT A PERMANENT SOLUTION.
They NEED TO CHANGE THAT, AND THIS IS A POWERFUL REMINDER OF THAT > >. We SHOULD NOTE THAT SOME PATHWAY TO CITIZENSHIP IS CURRENTLY INCLUDED IN THE BIG RECONCILIATION PACKAGE..